Constellation Brands Performing Arts Center | Canandaigua, New York
Duran Duran, the British synth pop sensation, is currently on a massive 26-city tour across North America. Fans of this genre from the '80s and '90s, as well as alternative music, should not miss this tour because of special guests Nile Rodgers and Bastille. Expect nothing less than excellent live performances of songs from the new Future Past album and the band's extensive back catalog throughout the tour. Given the quality of the performers, it's no surprise that tickets are selling out much more quickly than expected. To attend the show on September 3, 2023, at the Constellation Brands Performing Arts Center, purchase your tickets by clicking the "Get Tickets" button below.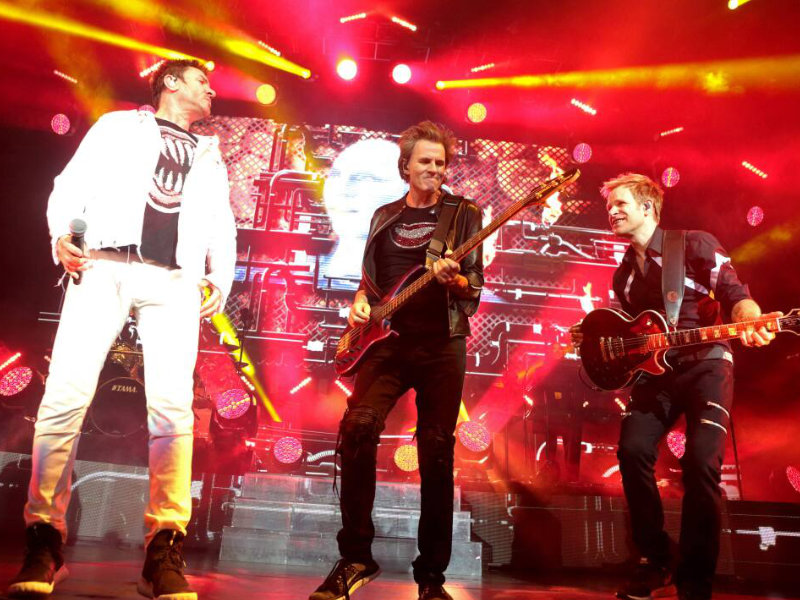 Duran Duran is one of the most recognized bands in history owing to their unique sound and style that has stood the test of time. From their inception, they have been pushing the boundaries, and arguably one of their best moves was embracing music TV with the "Girls on Film" video, which aired on MTV on rapid rotation.
They're at it again with a brand new album titled "Future Past" and the reason for the brand new tour. As of its Billboard 200 debut, the album was ranked at position #28 to widespread acclaim. While in the UK, it debuted at #3 on their album chart and catapulted to #1 on the Independent Albums chart. After breaking into the charts in 18 more countries, Future Past has now become a worldwide success.
The band's new tour will feature songs from the album as well as some of their greatest hits and is expected to be a major success based on the album's reception. Fans can expect a high-energy performance from the band, who are known for their dynamic live shows.
Be sure to grab your tickets right now before they sell out. Tickets will soon become very hard to come by, but luckily this is the best place to snag yours, so click on that "Get Tickets" button right now.